We'll contact you and your tenant and arrange a convenient appointment. We'll send one of our engineers to complete the repair/ check. Our engineers are all Gas Safe and Water Safe registered.
As a Landlord you are responsible for ensuring an annual gas safety check is carried out every 12 months. Our engineers can undertake this work and provide an electronic CP12 on completion of the works.

We can provide an annual reminder service on an 11 monthly basis providing adequate time to arrange access to meet the next due date. our engineers are qualified to certify Natural Gas, LPG, Oil and Commercial appliances.
​Smoke and Carbon Mo​noxide Detectors​

To comply with current legislation Landords are required to have at least one smoke alarm installed on every storey of their rental property used as living accommodation and a carbon monoxide alarm in any room at risk from a heating appliance.

Hedley Visick can ensure you as a Landlord are compliant installing either hardwired or battery operated devices to suit your needs.
FOR YOUR QUESTION AND ENQUIRIES

PLEASE CALL
Click Here to Add a Title
Click this text to edit. Tell users about these products.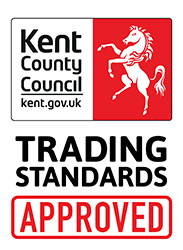 0

/